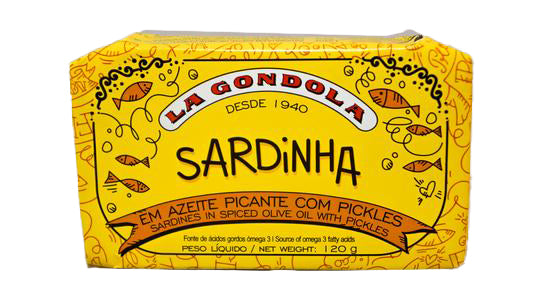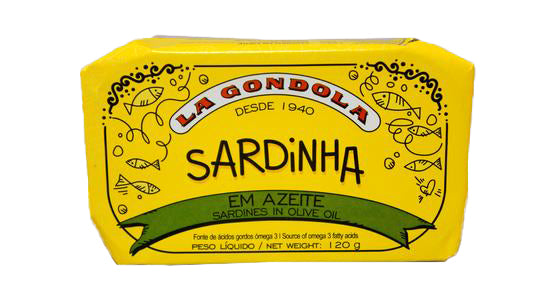 La Gondola Sardines - 6 Pack
$36.00
La Gondola was first brought to Matosinhos, Portugal by the Italians in 1940. In the 1980s La Gondola decided to diversify their canning production, allowing for the highest quality products. The brands gourmet products are increasingly sought after in various markets. 80% of La Gondola's products are destined to be exported to various markets around the world, they are currently present in multiple countries and several continents to this day.  Tin Can Fish is one of the few lucky companies to have rights in the United States. These sardines are packaged in a beautiful wrapping and an easy pull tab can.  These sardines are not only eye catching but a delicious healthy snack!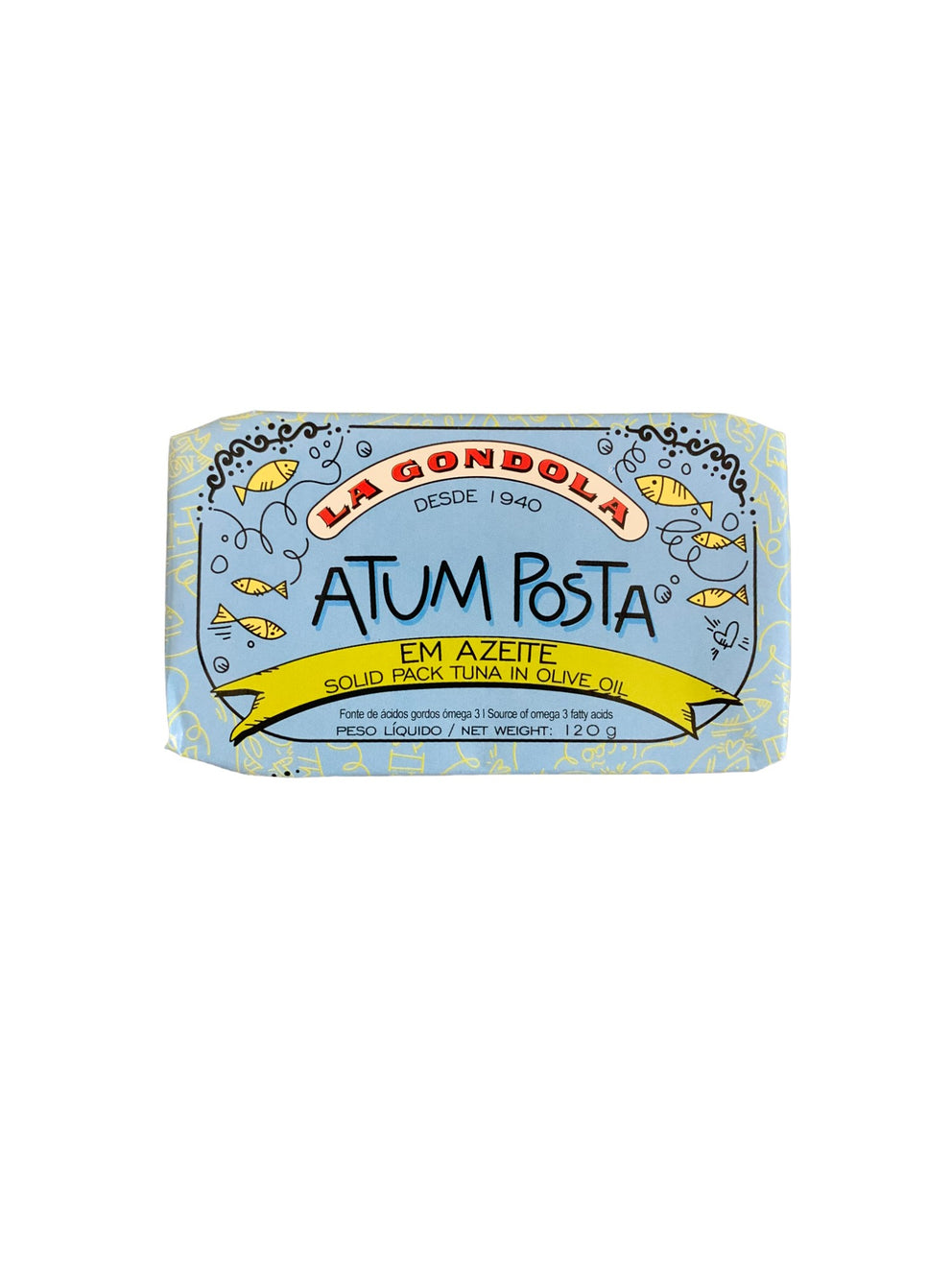 La Gondola Solid Pack Tuna in Olive Oil - 6 Pack
$40.00
From the famed La Gondola Tuna Factory just outside of Matosinhos in the northern Portugal and produced by the A Poveira group we bring you TUNA STEAK,   This beautiful cross section of skipjack is packed in olive oil and lightly salted to perfection.   Mix the contents of this can with your favorite ingredients. Skip the mayo or mustard and use the olive oil from the tin for added health benefits and amazing taste.  We canned:) get enough this product.  Pedro and Brian are dumping by the can on top of salad greens and tomatoes. We are offering a 6-pack for $40 ($6.50 a can).  Truly a great value!